I'm really happy to announce my latest internal project, named glic (previously Daedalus), or "gskinner lightweight interface components". My company (gskinner.com) spends a lot of time building rich internet applications, and we grew really tired of working around v2 issues, and explaining major issues like file size and CPU usage to clients, so we finally decided to do something about it, and glic is the result.

glic is a completely new component set, written from scratch. It is functional, easy to integrate, and was written to work effectively in rich internet applications or online experiences. More information will be available in the coming weeks, but the core features of glic include:
75% smaller filesize than Macromedia's v2 components
much lower CPU usage
simplified skinning system
advanced tabbing management
effective, understandable code architecture
Flash Player 6 compatible
enhanced tabbing management
improved event model
polymorphic with v2 components, no learning curve. In most cases, v2 components can be seamlessly replaced with glic with little or no additional modifications
That last one is especially important, because it means that you can use glic without having to relearn how to work with components – the interface that you use to work with them (methods, properties, events) is almost exactly the same as the one for the Macromedia v2 components.
Below is an example of a demo application we retrofitted with glic. This application was built a few months ago, before glic was conceived, but the retrofit only took about an hour to accomplish (and much of that was due to beta issues).
The initial size of the application was 80kB with v2 components (65kB of which is components). The glic version is only 31kB (16kB of which is components).
Here are some before and after screenshots, featuring one of the skins we will be including with the components:
List-view before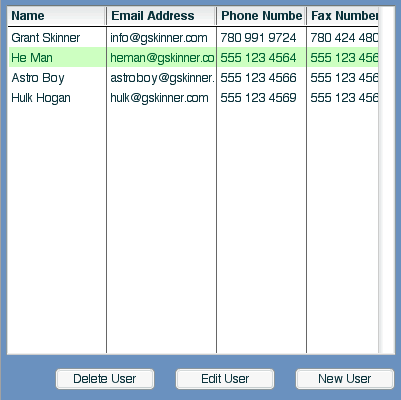 List-view after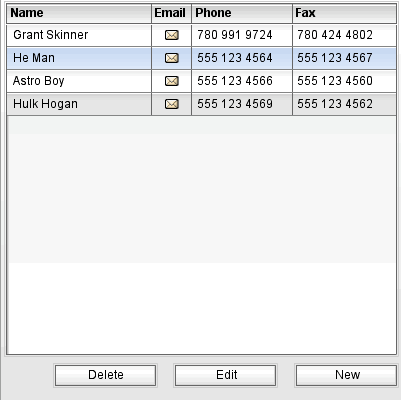 Edit-view before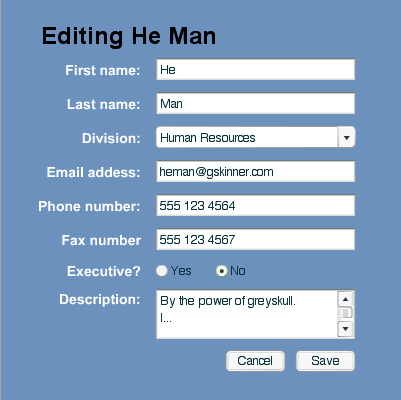 Edit-view after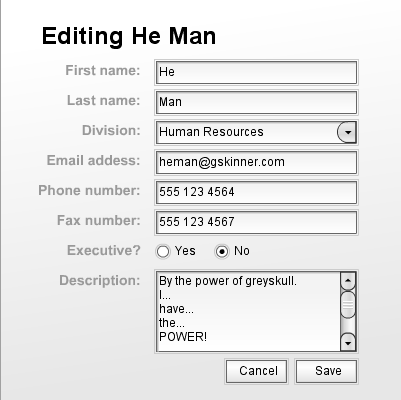 Our goal is to make glic an affordable alternative to the Macromedia v2 component set. For more information, please keep an eye on this blog, and on the glic site at http://gskinner.com/glic/.