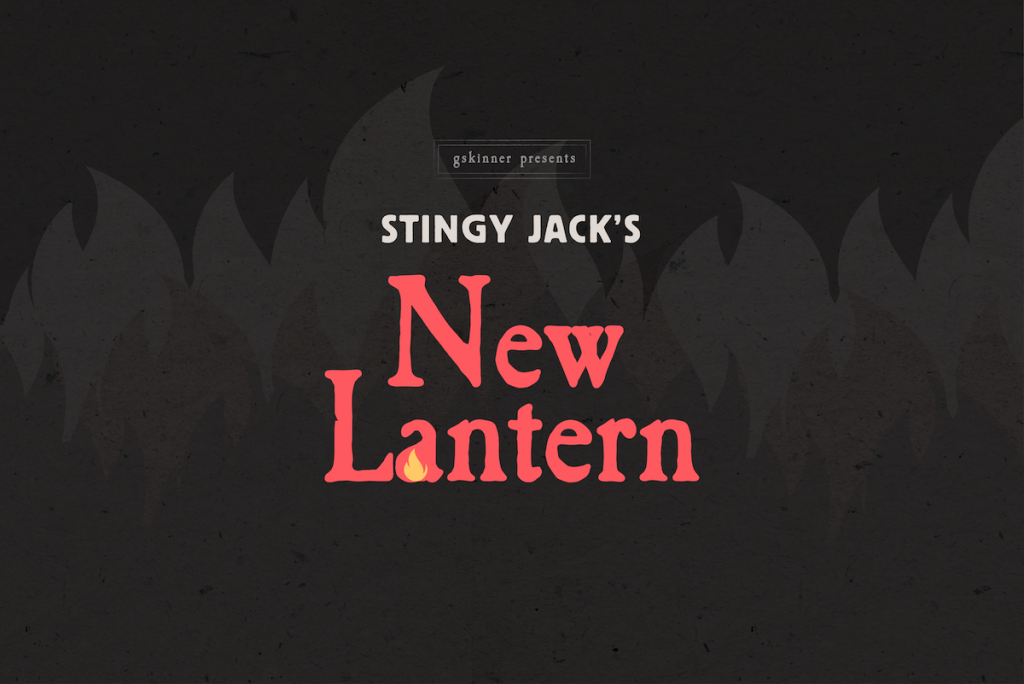 Hallowe'en at gskinner means two traditions:
The first tradition is our annual pumpkin carving afternoon. Earlier in the week, we announced some teams, and on Friday we brought in food, drinks, snacks, and some classic Tim Burton Hallowe'en movies. The day was punctuated with visits from Dodo, our office dog for the day, on loan from Chris K.
The second tradition is the design and development of our Pumpkin Voting App. This privilege falls on our newest team member(s). They manage all the project stages, from initial sketches and ideation, right through deployment! It's a great opportunity to provide some training and practice with real deadlines.

This year, our designer Yoon brings us the story of Stingy Jack, which is a gruesome and definitely real historical origin story of the Jack-o-Lantern.
Come cast your vote on your favourite pumpkin, and help finish the story of Stingy Jack.

Happy hallowe'en from your friends at gskinner.
UPDATE: We closed voting on Nov 7, and have declared the #gskinnerVancouver pumpkin Number 2 as the winner. Congrats Wes!
A few highlights:
Bat Outta Hell wins "number of votes from the gskinner office", at 6
Wolfenstein wins "least votes from its own team" at 1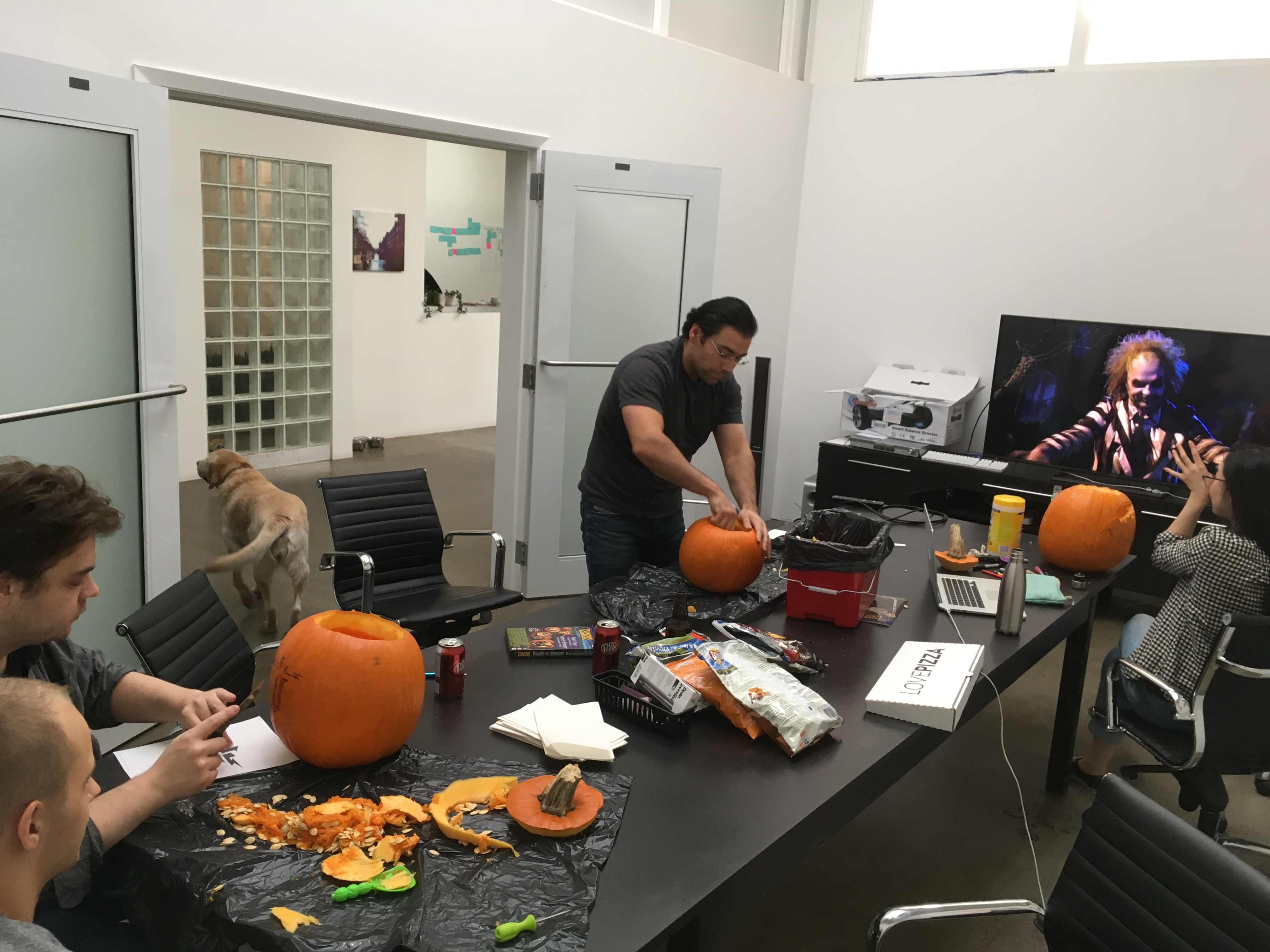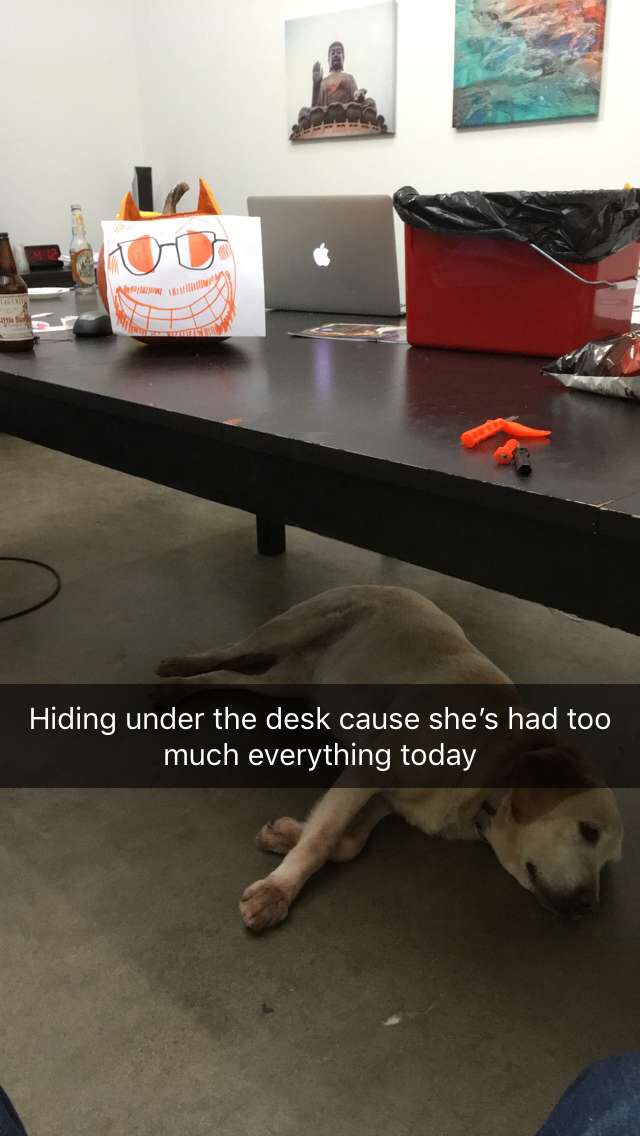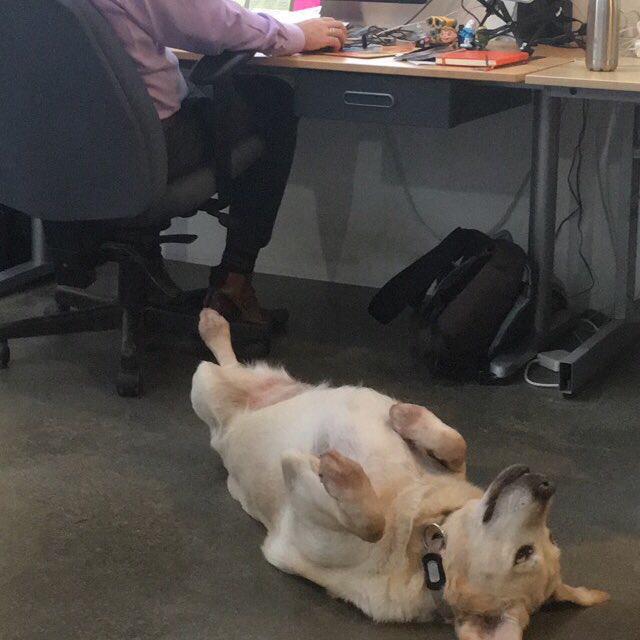 Check out our previous years, 2004, 2005, 2006, 2007, 2008, 2009, 2011, 2012, and 2016. Some of the older apps no longer allow voting, but you can still see previous years' entries.
Music by Matthew Willox.