Ahh.. the age old tradition of hideously mutilating rotund orange squash. Hallowe'en just wouldn't be the same without it.
Last year we started a company tradition of having a pumpkin carving competition, and putting the finished products online to let you, the abhoring public, vote on them. The victors won glory and many baked pumpkin seeds, whilst the losers brought burning shame upon them and their families (along with the burnt pumpkin seeds).
We're posting this a little late this year, but dang it, we've been busy. Here are the competitors this year (3 this time, gskinner.com has grown). Who will reign supreme, and who will be, uh, squashed?

Our first entry, from the traditional category – the Pirate pumpkin. Yar!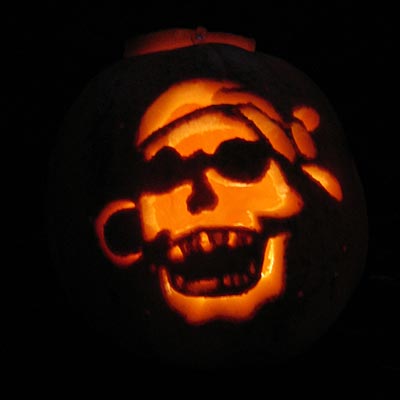 The second entry hails from the pop-culture category – meet Frank, from Donnie Darko.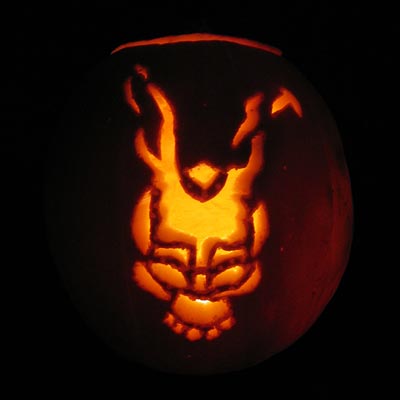 The final entry represents the uniquely obscure category – an albino vampire baby freak (aka Puki from Puki the Swarm).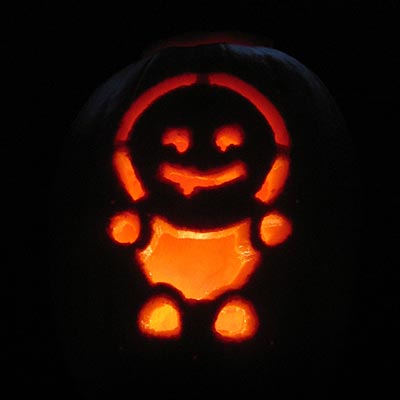 Vote now!
Here's a parting look at all 3 pumpkins chillin' out in front of the office on Hallowe'en night scaring the poops out of small children. Oh the humanity!