I recently returned home from Toronto where I was attending FitC2006. As always, it was a great conference, and I was involved in a lot of different ways…

This was my fourth time speaking at FitC (formerly Flash In The Can), and it seems to get better each year. Shawn (the organizer) is always looking for ways to improve the experience for speakers and attendees alike. Likewise, I'd like to think my sessions have been slowly evolving as I get more comfortable and knowledgeable about the process. I had a lot of really positive feedback on my "Playing With Yourself (for fun and profit)" talk, and had a great time delivering it! It was also pretty cool to have my own trading card (pic at end)!
FitC graciously hosted my first ever installation. I don't know if it would count as an "art" installation, but it was basically a collection of ten of my webcam experiments accessible through a camera powered interface. It was super cool to be able to watch people interacting with my experiments and to see their reactions. The installation used my saveBmp routine to allow users to save a picture of themselves to a page on our site – unfortunately, the internet was pretty flakey so it only worked occasionally. I plan to refine this system and exhibit it in a few more venues over the next few months. I've included a couple of pictures, and a (crappy) video of people playing with it (from behind the screen) below.
We (gskinner.com) also collaborated with TestRoom to power an installation that used Radio Frequency IDs to track attendees as they chatted around three special tables. Due to time constraints and integration issues, the visualization wasn't nearly as stable or impactful as I would have liked – I fear we didn't do TestRoom's technology justice. It was still cool to see the connections being formed between people all over the world as they chatted it up.
I was also an award finalist. This was also my fourth year as a finalist at FitC (six nominations, three wins total). I was up in the Experimental and Self-Promotion categories for Gallery Incomplet. I'm honored to have won the Experimental category. The award show had an interesting format this year – they would basically show the finalists and announce the winners for 3 categories at a time, then have 15 minutes to drink and socialize before the next batch. Paired with a bar environment for the venue, this made it more of a social event than a stodgy awards show. I definitely missed Hoss Gifford MCing it all though.
There was a ton of partying, as is the norm for FitC (there is almost too many things to do). Lots of late nights, drunk Flashers and XBox. All round, a great conference.
This has been the best year for North American Flash conferences I have seen since I started attending 4 years ago. Both FlashForward and FitC have evolved hugely this year, which can only be a good things for all of us. It's really cool to see FlashForward moving around to different cities/venues (Austin in September), and FitC expanding to do a second conference in Hollywood this fall.
Pics and Vids
My trading card
Poor quality video of people playing with Incomplet Installation (shot from behind the screen)
Pictures of people playing with Incomplet Installation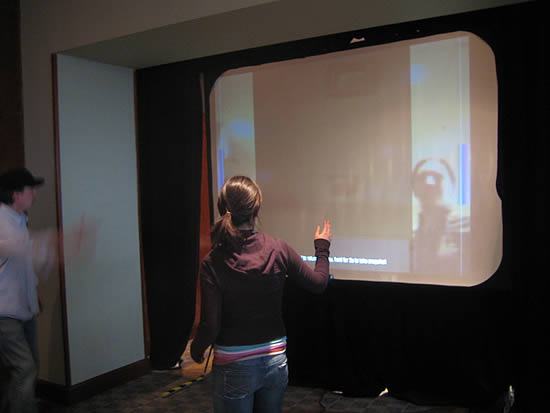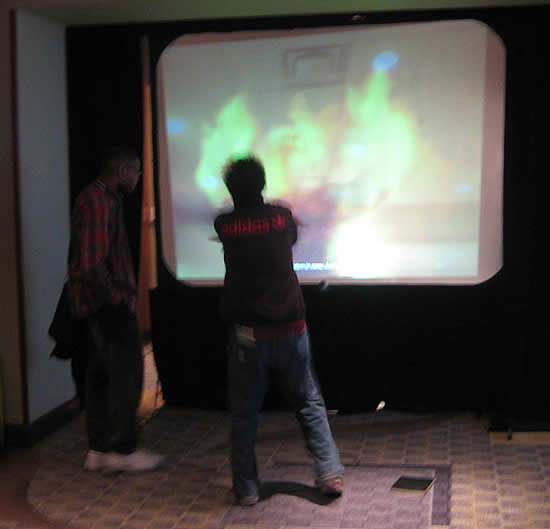 Our concept for the Testroom RFID installation – showing the global connections formed at the conference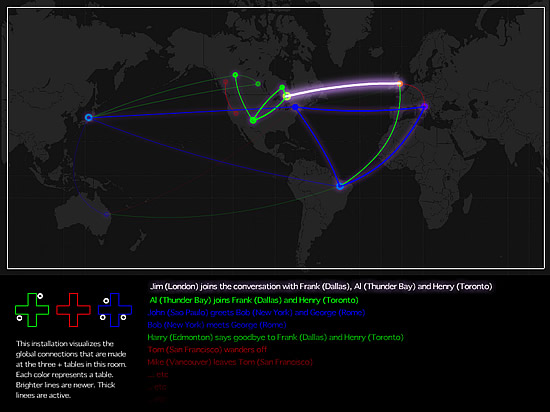 Testroom RFID installation