I don't usually post personal content, but for a puppy, I'll make an exception. I mean, who doesn't like puppies?
On Wednesday we picked up our new Bugg (Boston Terrier / Pug cross) puppy and brought him home. He's named Gir (pronounced grrr), both because he acts a bit like GIR from Invader Zim, and just because I think it's a cool dog name. Bobi says she's going to try to make him a green GIR suit one day, though she won't let me name our future cat Pir. 🙁
Photos after the jump.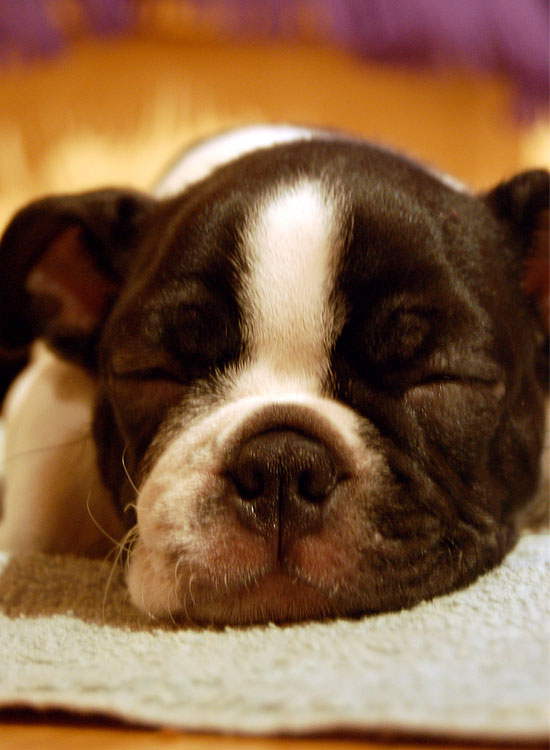 Sleepy Gir.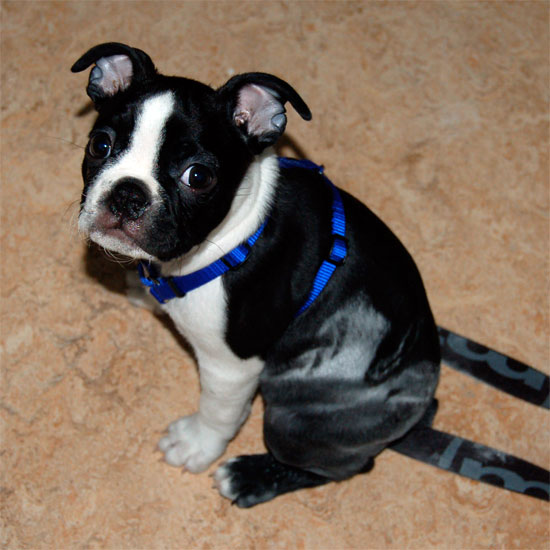 Gir helping with drywalling. (if you've been to a Flash conference in the past few years, you'll probably recognize the makeshift leash)
He's an awesome dog. Really playful and cuddly. Seems really smart (already coming and sitting on command at 8wks old and only 5 days of training). I will be happy when he starts sleeping through the night though… *yawn*