I was stoked to get my copy of Mass Effect for XBox 360. Not just because this is one of the most beautiful looking games for the platform (the graphics are stunning), with a really rich plot, and great gameplay, but also because gskinner.com contributed to it, and it's not every day you get to see your company name in the credits for a blockbuster video game.

Check it out (arrows added by me, Michael is one of the developers on our team):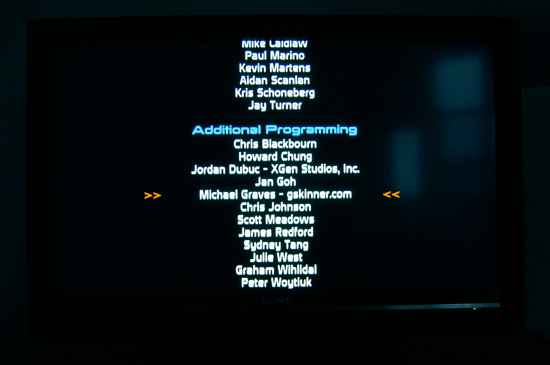 Bioware was a really great company to work with, and it was interesting to get a glimpse into how Flash is being used by the console game industry.