As some people have noticed, Apple has eliminated the blue lego icon that indicates a missing plugin on the iPad. I believe that this is a not so subtle way of shifting users from believing that the iPad browser is lacking something, to believing that the site they are viewing is broken.
In response to this, I've created the blueLego edition of SWFObject 2.2. It works exactly the same as regular SWFObject, except it will display the blue lego icon, with a link to Adobe's get Flash Player page on iPhone, iPod, and iPad.
As of April 13, this page correctly displays content explaining to iPad users why Flash is unavailable on their device. This is the same content shown on the iPhone, which is described here. You're obviously free to modify the iDevice alternate content or the code itself to suit your own needs.
It is released under the MIT license, and you can download it by clicking here. Whether it is useful for production or not, I leave to you. It was created more as a statement than anything.
The blueLego art was created from scratch and I've included the source FLA so you can modify it as you like.
It looks like this in use: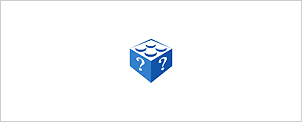 You can test it by pointing your iDevice browser to this url:
http://gskinner.com/playpen/bluelego/
Thanks to Rob Hall and others for helping spark the idea.
---
Edit: Copying my comment from below here, to clarify the purpose of this post:
This post was *not* a Flash pro/con, or Flash vs HTML5 statement.
Apple made a conscious decision to move from fairly and correctly showing users that they were unable to display a certain type of content (whether you like that content / technology or not), to making it look like the site itself is broken. It places the apparent blame not on Adobe or Apple, but on content providers. Regardless of your position on Flash or plugins, this is wrong, and it's a dirty play by Apple.
This post, and the blueLego SWFObject library were intended as a light way to point out the issue and to help rectify it for site owners by letting them accurately convey why their content does not work on an iPad. It was not intended as some weak form of "revenge" at Apple.