I've always wanted to say that, even if it is a bald-faced lie.
While in Tokyo I had the distinct pleasure and honour of being interviewed by Director's Magazine. The interview, and a rather silly looking photo of me appeared in the Aug-Sep edition of the magazine. I just got a copy (bit of a delay, but hey, it came all the freaking way from Japan, man!), and while I have no idea what it says, it's still pretty cool, so I wanted to post it for posterity.
Here's a scan of the picture page: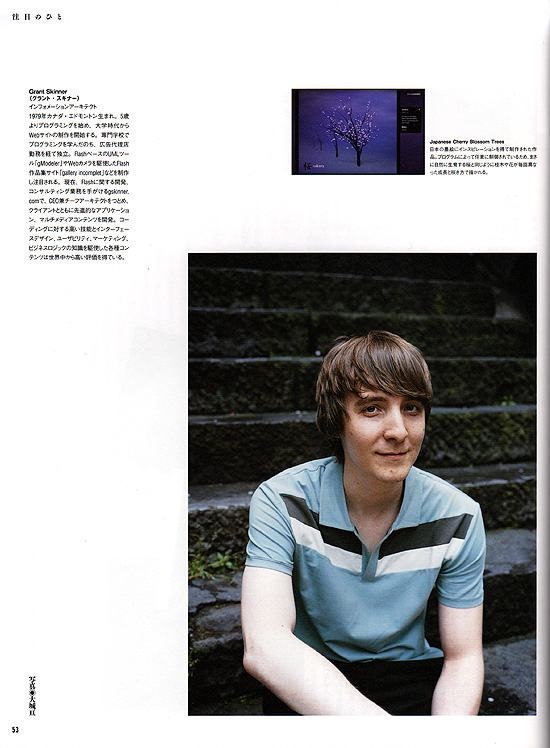 Is it just me, or do I look a bit confused about what I'm doing there? I'll put it down to jet lag.
And here's the cover and article page: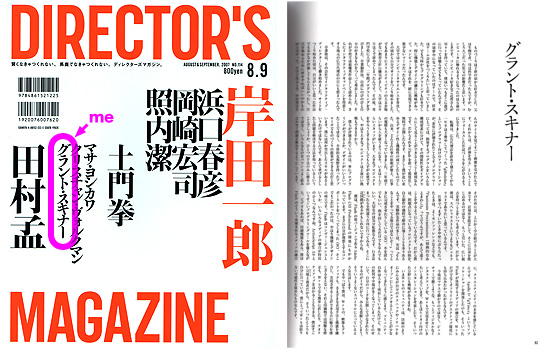 Apparently I made the cover (thanks for pointing that out Keith).