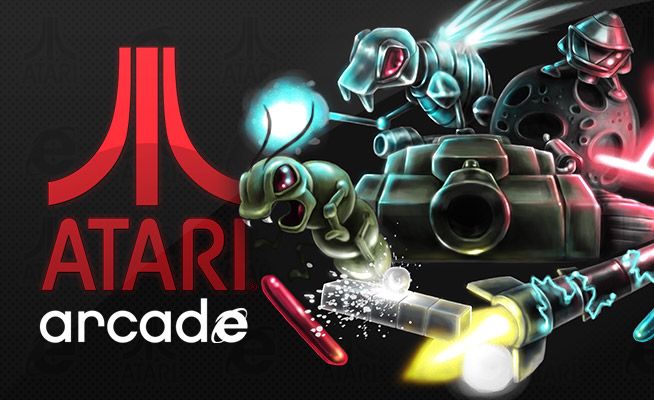 The Atari Arcade has launched! We've been working tirelessly with Atari and the Microsoft IE team to re-imagine classic Atari games for the modern web. The games are multi-touch tablet friendly, use the latest crop of modern web standards, are built on top of CreateJS, and run on pretty much any popular current generation browser. We had a ton of fun trying to balance modernizing these games with preserving their iconography and gameplay faithful to the originals.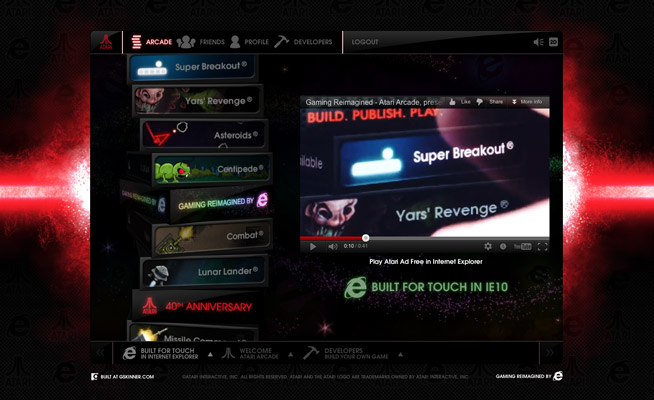 There's a lot more to say, but we're all still recovering from the launch rush, so for now I'd encourage you to check out the arcade, read through the dev center articles on how we built it, and wander over to CreateJS.com to learn about the libraries the games were built on top of.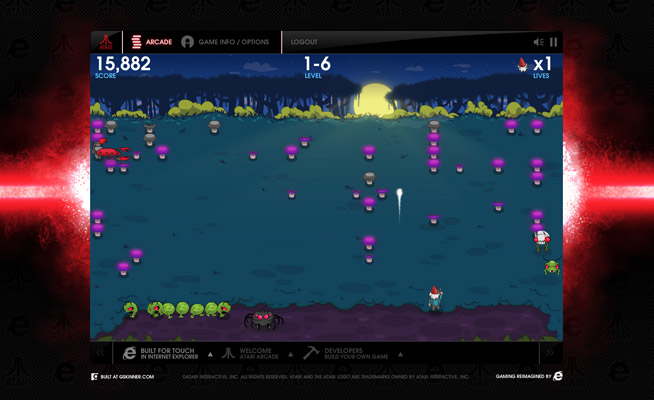 Update: We have published a Case Study on our site.