We're happy to announce that the Flutter Vignettes Showcase app is live on the Play Store!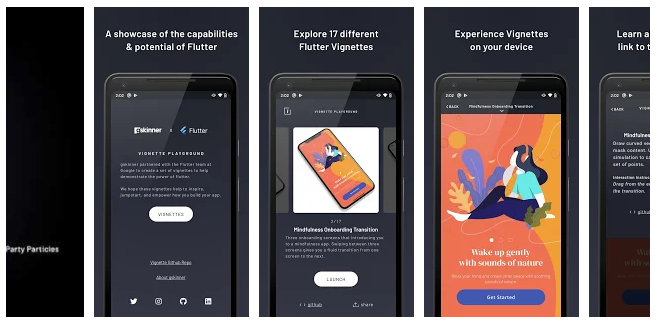 The app allows you to demo each of the 17 vignettes without having to build the projects yourself.
For more information on the history of this project check out https://flutter.gskinner.com.
Coming soon to iOS … (maybe)
We will be trying to launch on iOS in the next month or so. We can not guarantee that Apple will accept our submission as they do have some policies around demo applications, but we will do our best and let everyone know when we have some news!