I thought I'd give this a quick blog, as it's now exposed via the FitC awards page anyway. In my spare time over the past little while I've been working on a first person shooter in Flash (perhaps the first Flash fps?) using our new set of 3d classes. Considering it started mainly as a technical experiment, it's looking pretty good, and is actually fun to play (though maybe not as instantly addicting as the 1kb asteroids game). I'm just putting on the finishing touches now, and should be releasing it sometime late next week.
Here's a screenshot in the interim (scaled down to fit in the blog).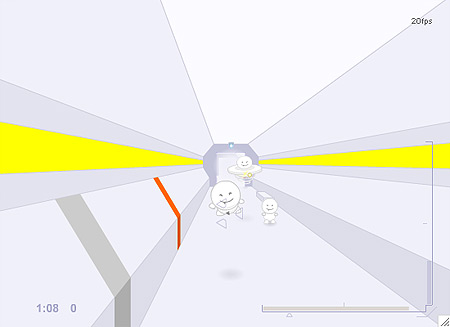 And before anyone asks… glic news coming next week, I promise.